Autoverkkokauppa.fi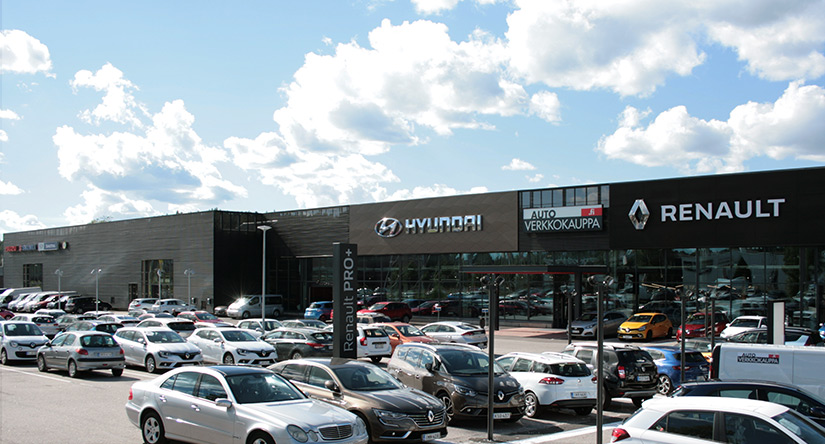 Autoverkkokauppa.fi is a dealership for all the vehicle brands that Bassadone represents in Finland and the first fully digitalized online store for new and used vehicles. In addition to the online services, Autoverkkokauppa is also at hand to serve customers on the phone, email, facebook and in two dealerships located in Petikko Vantaa and Herttoniemi Helsinki. The Petikko dealership represents Dacia, Hyundai, Isuzu, Lotus, Renault, Suzuki and SsangYong while the Herttoniemi dealership is focused on Citroen and Peugeot. Both locations also offer a wide range of used vehicles.
Both of the Autoverkkokauppa dealerships also offer parts, accessories and a full range of maintenance services for all the represented brands.
Autoverkkokauppa is a unique dealership concept and an innovator in the Finnish automotive sector. A commitment to the needs of customers and an exceptional level of service are the founding values of the concept. The online store technology enables buying a car when ever and where ever there is an internet connection.
Company values; customer service, co-operation, courage and professionalism are the 24/7 guidelines of Autoverkkokauppa.