Alfa Romeo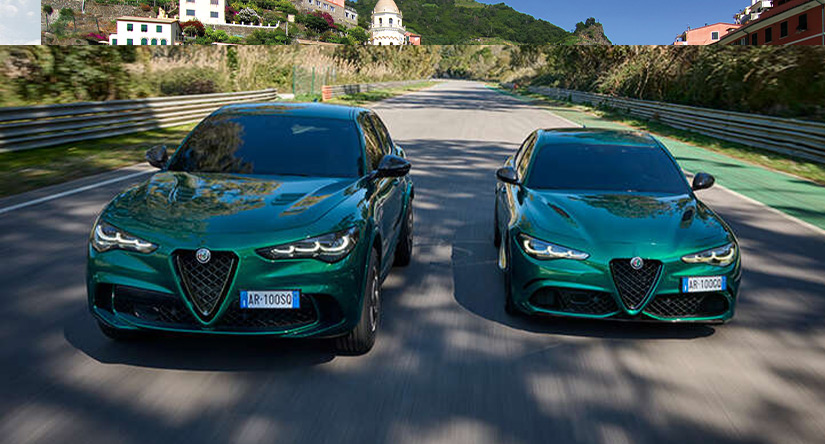 The legend of Alfa Romeo started in 1910 when Cavalier Ugo Stella acquired the shares of Societa Italiana Automobili Darraq. Cars were produced in Naples, but the factory was later moved to Portella which is close to the city of Milan. By 1915, the factory changes its name to ALFA short for Anonima Lombarda Fabbrica Automobili which means Lombardian Car Factory and the last name of the entrepreneur Nicola Romeo, who took control of the company.
The Alfa Romeo brand not only has legendary designers, but also a historic racing team. Notable drivers include Enzo Ferrari, Ugo Sivocci, Antonio Ascari and Juan Manuel Fangio. Ferrari (who later founded Auto Avio Costruzioni, ACC) brought in a new head designer Vittorio Jano. This head designer changed the way ordinary cars were powered. Jano developed small 4,6 and 8 cylinder engines inspired by P2 Grand Prix engine. This innovation will become an Alfa Romeo Trademark; engines made out of lightweight alloy with semicircular chamber, spark plugs placed in middle, two rows of valves and two camshafts.
Since the very beginning, Alfa Romeo has been synonymous with proven performance both on and off the racetrack. With an innovative 8-cylinder engine and long wheel base, the 8C 2300 was up to the task of delivering Italy's first win at Le Mans in 1931. Success continued throughout the next two decades, culminating in Alfa Romeo's first Formula 1® World Championship victory at Silverstone, England in 1950. Earning podiums and victories across the German Touring Car and Italian Superturismo series in the 1990s was the iconic Alfa Romeo 155 V6 Ti — which also became a hit with buyers across the globe.
Through its rich history, Alfa Romeo has introduced many industry firsts with innovative technologies that led to class-leading performance. The Giulia Quadrifoglio continues this tradition with an all-aluminum 90-degree 2.9 liter Bi-Turbo V6 engine that produces class-leading 505 horsepower and 443 lb-ft of torque. The Giulia and Giulia Ti both feature seductive Italian design that's associated with Alfa Romeo. Today's Alfa Romeo vehicles have the same philosophy — unique, Italian style with an efficient balance of power and weight.