Jeep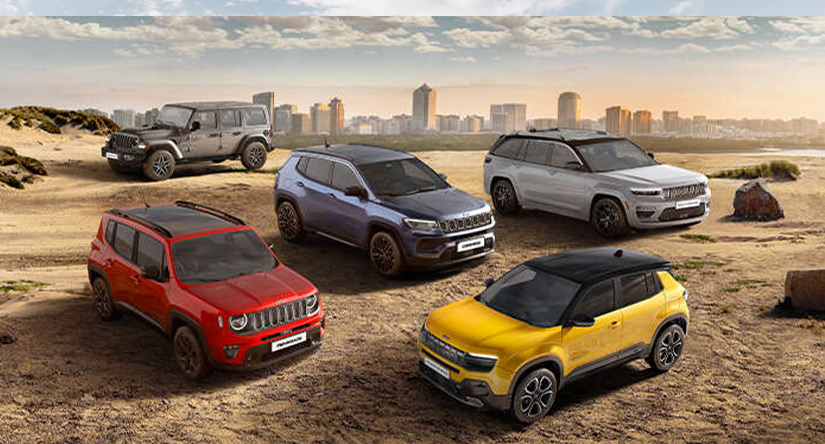 For 80 years the Jeep® brand has been indelibly linked to freedom, adventure, authenticity and passion. The brand's core values are embodied in every Jeep vehicle's DNA – throughout the history, Jeep vehicle owners have learned that Go Anywhere. Do Anything.® is a way of life, not just a slogan. The Jeep badge stands for more than a brand. In truth, it's a badge of honor.
Born in the heat of battle in 1940, the Jeep® 4×4 emerged a hero to thousands of Allied soldiers around the world. The equally heroic civilian Jeep vehicles of the 1940s firmly established the brand as the undisputed leader in 4×4 technology. By 1960s the Jeep lineup grew to include 14 models—for work, play, recreation and luxuriously capable transportation. With the first full-time 4×4 system and launch of Jeep® Cherokee, the brand revolutionized the 4×4 market and set a new industry benchmark with the launch of Jeep® Grand Cherokee in 1993 thanks to its unique balance of on- and off-road capability. In 1999 the new Grand Cherokee was marketed as the most capable SUV ever.
The super-capable Wrangler with its new coil suspension was introduced in 1997, followed by the radical 2003 Jeep® Wrangler Rubicon – the most capable vehicle ever produced by the Jeep. A new 4-door Wrangler took the industry by storm and it has kept its iconic status ever since.
Today, the brand is dedicated to mix classics with future-facing technology. The momentum started with launching the first-ever three-row Jeep Grand Cherokee L, the incredibly powerful Jeep Wrangler Rubicon 392 and two of the many upcoming future-facing plug-in hybrid electric vehicles—the all-new Jeep Wrangler 4xe and the two-row Jeep Grand Cherokee 4xe, in spring 2022. Moving forward, the new fully electric Jeep Avenger entered the market with a bang by winning the European Car of the Year 2023 award.